What is a Development Ministry?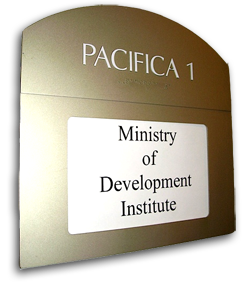 Is Development part of God's plan? The question is a fair one. Do we believe the profession of raising funds for Christian ministries, the local church other nonprofit organizations pleases God?
Consider this definition: The ministry of development is creating opportunities to connect God's people to God's work.
If we examine chapters 8 and 9 of the Second Letter to the Corinthians, we get a great deal of direction from the author, Paul.
We are to give even during difficult times.
We are to excel in the grace of giving, just as we excel in our love and faith.
We are to be faithful and complete any pledge we make for God's work.
When these and other scriptures are studied, the concept of generosity comes through. When we include God's people in God's work, we are giving them an opportunity to be blessed and see God working in their lives. This is the Ministry of Development.
Learn how to achieve a Ministry of Development by clicking here